Shani Studnik, DO, FAOCD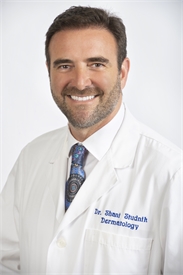 Dr. Shani Studnik graduated from the University of Florida with honors and received his medical degree with honors from Nova Southeastern University. He completed his internship at Florida Medical Center South and residency at Nova Southeastern University North Broward Hospital District in the Department of Dermatology and Cutaneous Surgery where he also served as Chief Resident during his final year of residency. Dr. Studnik specializes in general and cosmetic dermatologic procedures.
Whitney L. Krohn, MMS, PA-C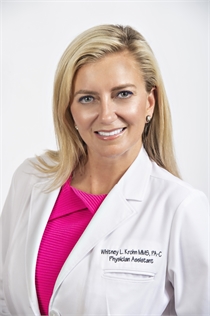 Whitney joined Dr. Horwitz as his Physician Assistant in 2004. Together they worked to build and establish Horwitz Dermatology. While Whitney treats patients in all aspects of medical and cosmetic dermatology, she has a special interest in acne and cosmetic skincare. To better serve her patients, Whitney consistently stays current on the latest advances in skincare by trying new products and attending seminars. She takes pride in knowing that each regimen she designs for her patients will be effective and suit the individual patient's lifestyle. Patients love her honest and thorough approach and most of all they love their results – healthier skin!
Whitney received her Bachelor of Science in psychology from the University of Florida (Go Gators!) in 1999. She then went on to continue her education at Nova Southeastern University where she was awarded a Masters of Medical Sciences and a second Bachelor of Science in Physician Assistant Studies.
Other certifications include:
National Commission on Certification of Physician Assistants - September 2004
Physician Assistant License - State of Florida – September 2004
Emergency Medical Technician - Basic - January 2002
Certified Nursing Assistant - June 1995
Whitney's educational background includes clinical rotations in the following areas: Plastic Surgery, Trauma Surgery, Sports Medicine, Family Medicine, Pediatrics, Emergency and Internal Medicine. She is also a member of the Society of Dermatological Physician Assistants (SDPA).
We value your feedback. Please
rate Whitney Krohn, PA on DrScore.com
.